Commercial (Legal & Tendering)
·
Edinburgh, Aberdeen
·
Hybrid Remote
Senior Tender Engineer - Geophysical
A commercial career route for those looking to enhance their future opportunities.
We usually respond within a week
Senior Tender Engineer – Geophysical (Site Characterisation) 
Edinburgh or Aberdeen, Scotland, United Kingdom
Permanent / Full time

We are a fast-growing renewables only business focused on hydrographic, geophysical, ROV & AUV survey aiming to float on a main exchange within 3-5 years. We are advancing the state of the art by developing technology that brings more automation into traditionally resource intensive marine activities.

The opportunity
This is an outstanding opportunity for a Senior Tender Engineer to join a venture capital backed, award winning, globally expanding Company, where you would be working extensively and primarily, in the renewable sector. This role forms an essential part of the Company's tendering process to ensure Client needs are clearly captured and understood, and that our bespoke and Client focussed solutions are concisely articulated via proposal, to ensure compliance, demonstrate benefit and present the best solution/s for the Client's needs.
Reporting to the Tendering Manager, you would be responsible for overseeing the technical and commercial review of received ITT/RFI/RFQs, to ultimately form compelling proposals to the highest of industry standards. You would manage and facilitate elements of tendering activities and you would be responsible for regular progress reporting to internal stakeholders to ensure on time submission of the highest quality proposals.
You must be able to drive compliance with internal processes, work with internal teams to mitigate risks associated with tendering activities and be responsible for delivering a broad range of commercial support to the business.
The business acquisition team within Rovco is a high tempo, exciting and dynamic environment within which to prosper. No two days will be the same and the variety of tasks, challenges and responsibility will support you well in your career development journey.
As a motivated self-starter with excellent time management skills, you will be empowered to self-manage your schedule in accordance with the opportunity pipeline and strategic business acquisition targets. 
Responsibilities
Creating tenders to fully meet Client needs for a particular RFI, RFQ or ITT, whilst also identifying opportunities to improve on the solutions tendered by incorporating innovative and novel solution to maximise efficiency and Client benefit.
Work with other departments regarding pricing estimates and all commercial and technical matters
Production, maintenance and analysis of commercial documentation for support of tenders
Review of contracts from a commercial perspective and participate in tender contractual negotiations
Identification of risks (HSSE, Fiscal, Contractual & Technical) and opportunities within tenders and mitigation/improvement plans
Oversee final compilation, document control and delivery of tender documents to deadlines
Ensure all follow up clarifications are managed through the business
Working closely with the Business Development Manager (and others) to mature opportunities and deliver optimum commercial and technical solutions when presenting tenders
Accountable for arranging the project handover meeting; ensuring that all relied upon data, risk/opportunities, pricing, and other pertinent documents are available
Ensure debrief on tenders and collate data on Salesforce in order to trend reasons for wins and losses
Periodic review of processes
Identify opportunities to eliminate waste within such processes and align to evolving demands while ensuring risks are adequately identified and mitigated
Keep abreast of industry news and remain fully familiar with sector opportunities and competitor activity
Supporting and mentoring junior members of the Tendering team
About you & what you will bring
A minimum of 3 years international tendering experience in the hydrographic / geophysical survey space, in Offshore Wind or Oil and Gas sectors, with vessel based tendering experience essential.
Some sales experience and networking in this sector would also be desirable but not essential
Bachelor's Degree (or equivalent experience considered) in appropriate discipline (Geophysical Sciences, Geological Oceanography, Surveying, or similar technical function)
Strong technical knowledge of site characterisation space very valuable.
Strong organisational and planning skills with ability to function well under time pressures.
Effective communication skills with internal and external stakeholders. All round team player required.
Problem solving skills with a customer centric focus
Skilled in operating basic office software packages (e.g. MS Word, Excel, CRM)
Grounded understanding of vessel- based survey operations is highly desirable
Knowledge or background in ROV operations would be advantageous
Application Process
We have a simple process we take all our candidates through to help ensure you are the right person for us and that Rovco is the right company for you.
Submit your application with your CV, and answer a couple of questions to help us make sure the role is a good fit for us both
A 30 minute call with our Talent Manager. We will tell you more about our role, the team and business, and allow us to learn more about you, why you applied, and what you can bring to Rovco. You'll have the opportunity to ask any questions you have.
30 minute online aptitude tests which can be done at a time and place convenient to you (as long as you have a laptop & internet connection)
A 1 hour interview with our CRO and Head of People and Talent. This is an opportunity to learn more about your skills and experience and how you would employ these in the role we have on offer. You will be expected to answer competency-based questions using examples form your work history to help us understand how you would approach the issues and challenges you are likely to encounter. This will be your chance to meet some more of the people you will be working closely with and get a better insight to our business, culture and expectations whilst being able to ask any questions you need to.
Offer! If you are successful in the process, we will follow up with an offer for the role.
Benefits
So, you think you might want to join Rovco? We don't blame you - this is an amazing place to work!
People join Rovco because they are excited by the possibility of leaving their own mark on the world and developing solutions that solve real world problems. Although we share the same vision, we value varied perspectives, and we adapt to fit different people from all walks of life. Not only does that make for a genuinely awesome team of colleagues, but it also makes day-to-day life more interesting, and it's how we keep evolving and getting better at what we do.
What's in it for you? Not to blow our own trumpet, but you'll get to work with a passionate, smart and highly driven team with an incredible range of skills as well as all of these other benefits:
Highly competitive salary
Private medical insurance including dental and optical cover
A loyalty reward scheme that starts at 25 days and provides up to 35 days annual leave (plus 8 bank holidays) with additional leave bonuses up to 4 weeks
Flexible, family-friendly and remote working options
A people focused, inclusive culture with monthly social events
Sound like fun? Then get in touch! Even if you feel you don't tick all of the boxes but are excited about the job and think you have what it takes to hit the ground running, we'd love to hear from you!
Department

Commercial (Legal & Tendering)

Locations

Edinburgh, Aberdeen

Remote status

Hybrid Remote

Yearly salary

£50,000 - £55,000

Employment type

Full-time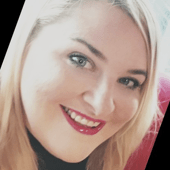 Contact
Rhea Fraser
Operational Resources Manager – People
Company culture
As an organisation, we know that in order to achieve our goals we need to attract, develop and retain only the very best people and encourage their growth through our company.
As a fast-growing business in an ever-changing environment, we truly recognise how important it is to be aware of our roots, to visualise the mission we are working towards and to embrace our values to help us reach our common goal as a team.
About Rovco
Rovco is a global provider of ROV and hydrographic services, supported by unique artificial intelligence-based technology products. We have a vast track record in supplying services and technology to the Offshore Energy industry across the globe.
Rovco invests heavily in research and development, creating technology to support our clients. Our vision is to provide truly autonomous collaborative subsea robotics to perform Offshore Energy services.
Commercial (Legal & Tendering)
·
Edinburgh, Aberdeen
·
Hybrid Remote
Senior Tender Engineer - Geophysical
A commercial career route for those looking to enhance their future opportunities.
Loading application form
Already working at Rovco?
Let's recruit together and find your next colleague.