Sales & Marketing
·
Aberdeen, Edinburgh
·
Hybrid Remote
Head of Business Acquisition
Salary range: Up to £120k based + 25% sales bonus + 10% discretionary bonus (£160k+ OTE) if you have all of the skills & experience we are looking for
Location: UK with a preference to be based in Aberdeen or Edinburgh
Contract: Full-time, permanent
Rovco is an industry 4.0 business, and global provider of technology-enabled services to the offshore renewable energy and oil field decommissioning sectors.

Rovco's mission is to automate offshore wind services. The company works with cutting edge research, focusing on the use of novel perception, data and autonomy technology to bring the offshore industry into the 21st century, and help further the growth of marine generated renewable energy.

You can take a look at one of our products in action https://bit.ly/SubSLAMX2

We are looking for an experienced, capable and motivated Head of Business Acquisition to join our scaling business at a very exciting time and drive our continued growth!
The opportunity
Rovco are seeking a talented and experienced Business Acquisition leader to join our Senior Leadership Team. Empowered with overseeing and directing an industry leading team of Business Development professionals, you will ensure goals and objectives are set and delivered that translate to our business strategy regarding key client account plans, customer retention, promotion of technical differentiators in our offerings and tracking against our near-term fiscal plans and outward looking forecasts.
As a Business Development / Sales professional you will excel in understanding clients wants/needs and ensure that through well-formed strategies, the business creates compelling, technology enabled, solutions that address these needs and ultimately as a strong closer, those significant opportunities are secured.
You will lead and work closely with your team to develop customer-based focus and retention plans and relentlessly pursue consistent growth via a substantial and robust pipeline of qualified leads.
Your success will be measured not only on lagging indicators such as opportunity conversion but also importantly on leading indicators such as pipeline growth velocity and team activity.
Your industry knowhow and extensive networking skills, along with your exemplary reputation with key industry developers, tier 1s and the wider supply chain will enable you to direct and utilise your teams to maximum effect, guiding or introducing them to key decision makers such as Economic Buyers and Technical Authorities. These introductions will leverage qualified scopes that suit the core business product offering and project-based technology solutions that will yield significant economic and technical benefit to our clients whilst driving our business growth.
You will become a mentor for your teams continued development and growth and an ambassador for Rovco, promoting our unique product offerings at conferences and panel discussions. As a thought leader you will input the voice of our customers to ensure that we continue to progress addressing industry asks through our Business unit leaders, technology and product development teams, building our service lines Globally and transitioning Rovco to become front of mind for our clients and a World leader in the areas that we serve.
Responsibilities
Due to the nature of what we do and how we do it, every day is likely to be a little different but we the ideal candidate to be responsible for the following:
Identifying new business opportunities, including new markets, new clients, new partnerships or new products and services
Creating strategies to successfully reach new business opportunities
Building relationships with new clients, gauging their needs and developing proposals to address these needs
Maintaining and developing relationships with current clients
Pitching to new and existing clients
Attending conferences and events to build relationships with industry partners and staying up to date with new trends to feed back into our own technology roadmaps
Creating robust sales forecasts and actively working towards meeting and exceeding them
Possessing a strong understanding of the company's products, differentiators the competition in the industry and how to position Rovco to excel in competitive tenders
Managing, mentoring, and building a business development team
Qualifications and experience
Significant experience in the Offshore Renewable, O&G or equivalent offshore industry
Substantial networking experience and an industry address book of key contacts and decision makers
Well-developed understanding of subsea projects across any and all of the following: Subsea Survey, Asset Integrity, Decommissioning, pUXO studies, ROV and or AUV based scopes
Well informed on the latest industry trends such as the path to autonomy
A future industry leader and ambassador for the energy transition, floating offshore wind, carbon capture and storage
A demonstrable track record of substantial opportunities farmed and converted. You are a tenacious business development professional
The ability to set & execute successful sales strategies, leading & motivating a team to achieve results that drive business growth.
Benefits
So, you think you might want to join Rovco? We don't blame you - this is an amazing place to work!
People join Rovco because they are excited by the possibility of leaving their own mark on the world and developing solutions that solve real world problems. Although we share the same vision, we value varied perspectives, and we adapt to fit different people from all walks of life. Not only does that make for a genuinely awesome team of colleagues, but it also makes day-to-day life more interesting, and it's how we keep evolving and getting better at what we do.
What's in it for you? Not to blow our own trumpet, but you'll get to work with a passionate, smart and highly driven team with an incredible range of skills. We also offer a competitive salary, up to 33 days' holiday (starting at 25 days + bank holidays), a £500 loyalty reward after 2 years' service and a really flexible approach to hybrid/connected working, because we know that work-life balance is important too. Other benefits include;
A fast growing company that can accelerate your career
Competitive salary that tracks market rates
Flexible working policy and remote working options
4 x life assurance policy from your start date
Private medical insurance including dental and optical cover
Additional training and personal development
A people focused, inclusive culture with monthly social events
Application Process
We have a simple process we take all our candidates through to help ensure you are the right person for us and that Vaarst is the right company for you.
Submit your application with your CV, showcasing your skills and experience against the skills listed in the job advert. There will be a couple of questions on elements that are important to the role.
A short 20-minute phone screen with our HR partner. We will tell you more about our role, the team and business, and allow us to learn more about you, why you applied, and what you can bring to Vaarst. You'll have the opportunity to ask any questions you have.
CCAT Assessment – The Cognitive Criteria Aptitude test will include questions on verbal, numerical and spatial reasoning.
A 1.5-hour interview with a couple of members of our team. This part of the process allows you to get a real feel for the work the team is doing and allows us to learn more about your skillsets. In the interview, we will talk about your previous experience as it relates to our role. We'll ask some competency based questions, discuss key skills for the role, and what we look for in a team member. Again, you'll have the opportunity to ask any questions you have.
Offer! If you are successful in the process, we will follow up with an offer for the role.
Sound like the perfect opportunity for you? Then get in touch! Even if you feel you don't tick all of the boxes but are excited about the job and think you have what it takes to hit the ground running, we'd love to hear from you! Please email your CV, along with your salary expectation and a brief outline of why you are the person we need.

Rovco is proud to be an equal opportunities employer.
Department

Sales & Marketing

Locations

Aberdeen, Edinburgh

Remote status

Hybrid Remote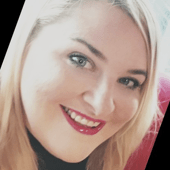 Contact
Rhea Fraser
Operational Resources Manager – People
Company culture
As an organisation, we know that in order to achieve our goals we need to attract, develop and retain only the very best people and encourage their growth through our company.
As a fast-growing business in an ever-changing environment, we truly recognise how important it is to be aware of our roots, to visualise the mission we are working towards and to embrace our values to help us reach our common goal as a team.
About Rovco
Rovco is a global provider of ROV and hydrographic services, supported by unique artificial intelligence-based technology products. We have a vast track record in supplying services and technology to the Offshore Energy industry across the globe.
Rovco invests heavily in research and development, creating technology to support our clients. Our vision is to provide truly autonomous collaborative subsea robotics to perform Offshore Energy services.
Sales & Marketing
·
Aberdeen, Edinburgh
·
Hybrid Remote
Head of Business Acquisition
Loading application form
Already working at Rovco?
Let's recruit together and find your next colleague.